If someone told me that the Cardinals would become World Champions in 2011, I would've laughed. It turned out the joke was on me as the Birds went on their historic run to win the World Series. As I watch the Cards on the brink of another playoff run, I can't help but reflect on the wild ride during October of last year.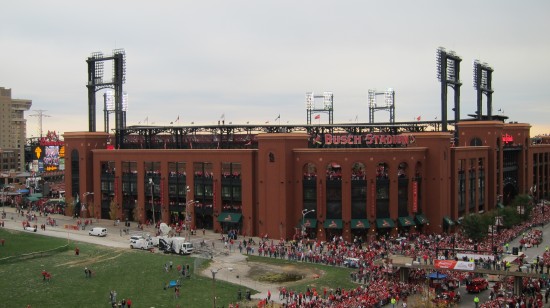 As with any other baseball game at Busch Stadium, Kaufman Broadcast was there to support the broadcasting entities as well as the in house production team. The Playoffs were a different matter altogether, with each round growing exponentially in size. For me, these were the biggest events I had ever been involved with this side of the 2009 All Star Game. For Kaufman, it was all hands on deck and a chance for us to manage yet another large scale event.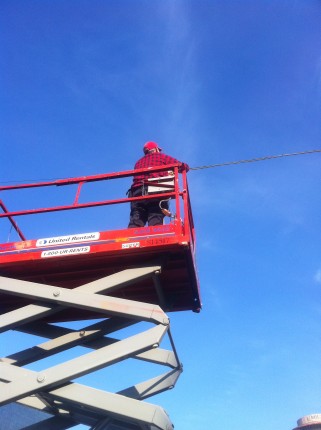 In addition to the sheer size of the broadcasts, I was fascinated by the different and unusual types of technology being used. Cameras were placed all over the stadium, some in areas that were not normally used on game days. Some of these cameras were panoramic, some were mounted on cables and moved on cables above the heads of fans.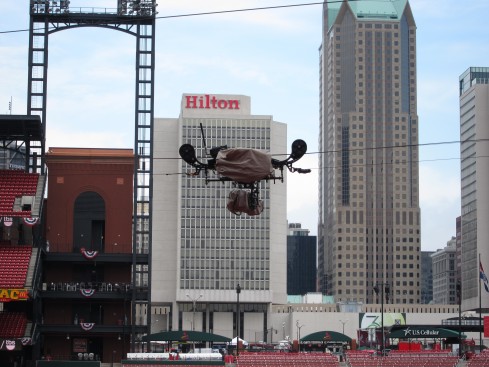 Microphones could be seen all over the field and dugouts. The traffic on the field before and after the games was something to be seen; everyone wanted a chance to broadcast live and tell their side of the story.

The World Series was a lot of hard work and long hours, but it was more fun than anything else. Working with both domestic and international clients kept things interesting, and the Cardinals couldn't have won in a more dramatic fashion. As Game 7 came to an end, I happened to have a perfect view of the final out.