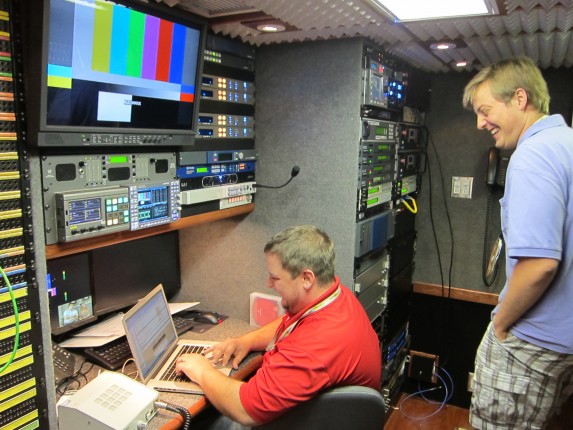 Mike Witzel first joined Kaufman as an intern, while completing his degree in Satellite Communications from Mitchell Technical Institute in South Dakota, back in 2002.  We hired him full time after graduation and haven't looked back since!  Over the years, Mike has risen to the position of Chief Engineer, personally training and shaping our engineering department.
Mike takes great pride in the work he does and relishes his role as "the answer guy."  He's a problem solver who knows how to inspire and lead his team to accomplish great things.  He also enjoys the excitement of working on live events and breaking news stories that ensure his job never gets boring.
Mike and his wife have a number of pets and are active members in the Vizsla Club of America and the Gateway Vizsla Club.  They also donate to St. Jude Children's Hospital and Pheasants Forever.  Additionally, Mike is an avid photographer and shot all of the headshots used in these bios.
---
mike.witzel@kaufmanbroadcast.com
Office: (314)533-6633 ext.200
Cell: (314)313-4356