Posted by Brad Wood,  June 8, 2012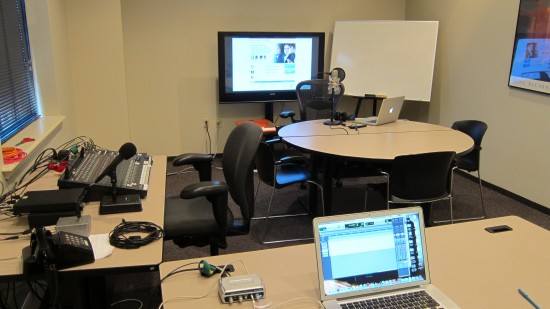 One of my favorite things about working for Kaufman Broadcast is that we do something different every day.  Last week was no different as we took our first step into the world of podcasting.  For me this was an exciting project; I am a certified audio nerd and have previous experience in the radio industry.  I was looking forward to getting back into recording, editing and mixing audio.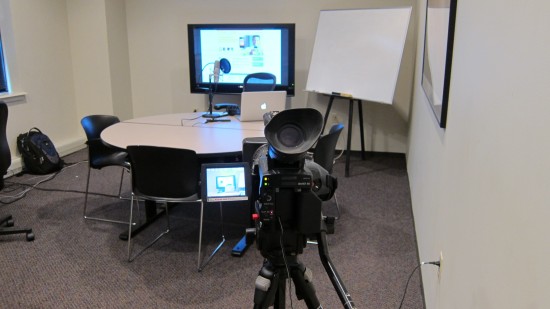 We took the podcast one step further by adding a video component.  It was interesting to see how the different cameras (and different formats) were able to form a cohesive product.  The project turned out to be more complicated than I thought, but we were able to work together and make it happen.  I learned some new things from the other engineers involved with the project which is always a plus. The client was pleased with the end result, and I got to do something I consider a hobby at work.  How cool is that?