Posted by Niels Black,  July 17th, 2012
So much is up in the air when you work in the news industry. You can get a call and in a few minutes be on the road or in the air for a couple of hectic days away from home. But the flexibility works both ways, and with the help of my fellow employees we can have a lot of flexibility in our weekly and yearly time off. This summer, with a good deal of planning ahead, I took 2+ week European vacation. It was both amazing and relaxing, and I would like to share some of it with you.
This is not my first such trip. Right out of high school I went solo backpacking for almost 3 months in the UK, Greece, Italy, and France. I also have Family in Denmark, so Europe and foreign countries have never been much of a stranger to me. I love exploring ancient Greek and Roman ruins, castles and museums. My style of backpacking took each day as it came, never knowing too far in advance where I was going to stay or for how long; each day an adventure. Two years ago my girlfriend and I went through eastern Europe and ended in Istanbul, a city I loved because it was so new and different than the rest of Europe. This trip was a little less of an adventure, and more of a rounding out of my coverage of Europe, traveling with family and taking time to relax.
I started by Joining my sister, Peggy, and Madeline in Vienna. We saw an opera and walked through town seeing the sights. Vienna reminded me a lot of Prague, making me think of the homogeneity that must have existed within the Austro-Hungarian empire.
Somehow I have only ever traveled through Germany, so for once I spent a few days within the borders in Munich. I loved the English Garden and the glockenspiel was impressive.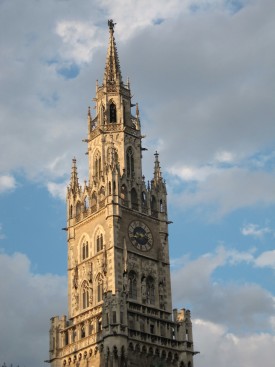 Next on the list was a re-visit of Paris to meet up with my dad who was spending a few months in the city. He gave a tour like he has for so many groups of midwesterners. We stayed in a small apartment in the latin district, and the experience was very different than my past visits. I could see myself living in the city, and falling in love with all the quaint little shops on the winding, hilly streets.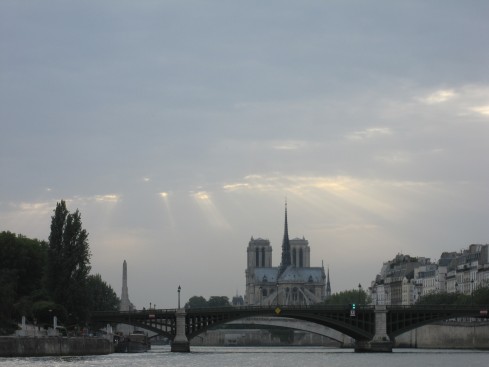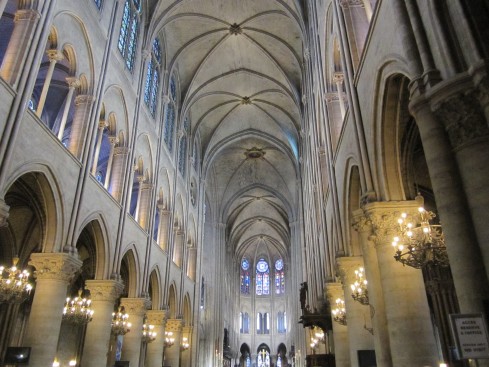 Switzerland was beautiful. We spent an entire day hiking in the mountains above Interlaken and took a gondola up to the frozen top of Schilthorn  The altitude is not as great as the Rockies here in the US, so you can hike all day without needing to acclimate, the flora is so much denser and vibrant, and the abundance of streams and waterfalls are almost magical.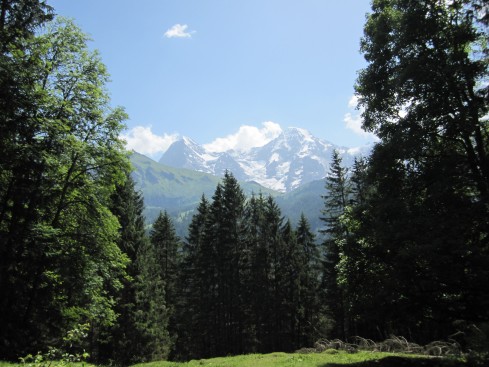 Lastly, we met up with the rest of the Kaufman family in Tuscany. I don't think I've ever had a more relaxing week than sitting next to a pool at the villa and eating 3 course Italian dinners each night.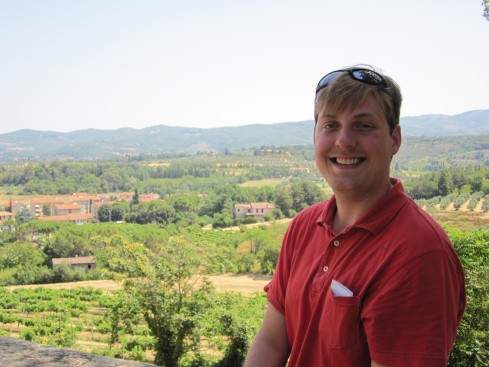 The vacation was a success, and I return to work refreshed and ready for the next job.
P.S. Another perk of traveling so much for work are the rewards points you accumulate with hotels and airlines. Rarely do I have to pay for either on a vacation!