HD video has provided many new hurdles in the broadcast industry, but with it has come new technologies that can make the added complexities even easier to work with than before. For example, HD video will only go a few hundred feet over copper wires, which is why we at Kaufman Broadcast also carry reels of fiber on our uplink trucks. At each job we often have to lay our own cables down between the set and the truck, and along with video there can be microphones, program audio feeds, intercoms, and in ear audio (IFBs) for the on air talents, each one needing a different cable. In the past this was simplified by pulling in a 'mult' with all of these integrated in a single cable, but only in the last year have we started to see mults with fiber included. One of the advantages of fiber is that quite a lot of information can be layered on a single fiber, and so for the past few years
we have been on the lookout for a piece of equipment that would let us send everything; video, audio, intercom, IFB, and ethernet; all over fiber. Last year we finally started seeing the pieces coming together. There were a few products that would do some of the things we wanted, but none that did everything we wanted. And so Mike Witzel and I put our heads together came up with a plan to build our own.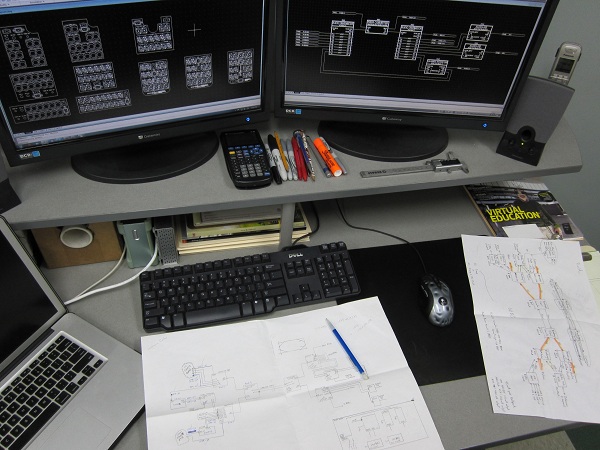 The engineering design process is one of my favorite parts of being an engineer. Mike and I essentially had the same idea in both our heads, so with just a little bit of fine tuning we had a plan. The kits would provide 2-way HD video transmission over 2 fibers, with audio embedders and deembedders getting the rest of our signals over the fiber. Some StudioTech equipment would provide the conversion between raw audio and IFB and PL (intercom), and an ethernet over fiber converter would be on an optional 3rd fiber port. The kits would contain power converters to run off either AC or an Anton Bauer battery pack, with individual switches to reboot or power off each piece of equipment. A few changes were made along the way as components were swapped out for better ones, but soon Mike had the order in and I started on building the enclosure.
I played around a lot with the arrangement of the pieces to try and find the best way to arrange them and to pick a
Pelican case that would fit best. I wanted small and compact, but I needed the front panels of the equipment to be accessible and for there to be enough protective padding around it all. After picking a case, I designed a custom panel layout to fit on the case with all the connectors we needed. Although we can buy video and audio connectors in the Neutrik style, I had to make a custom recessed connector for the fiber connectors. Put it all together and I had a nice looking case!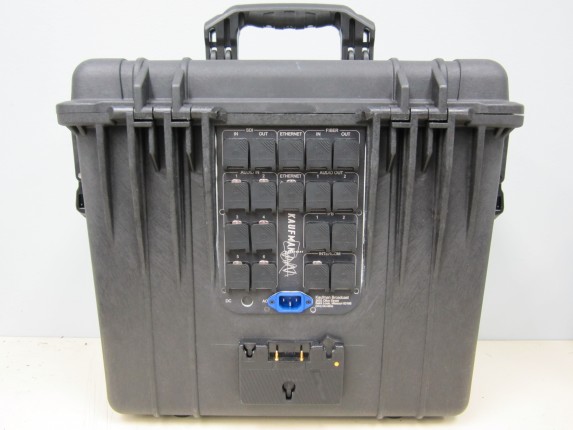 Assembling all the equipment was the most time consuming, although enjoyable, part of the project. All the aluminum had to be cut and bent, drilled and riveted together to hold all the pieces securely together. There is something very pleasing in working with your hands and turning stock into custom machined pieces. Once assembled, I had to wire it all together and into the case. Lastly, the equipment in the truck end had to be installed, and then it was ready for testing. I was very pleased that aside from a few swapped audio pairs, it was all working perfectly! The next job we did, we had only to run fiber and we had intercom and IFB as well!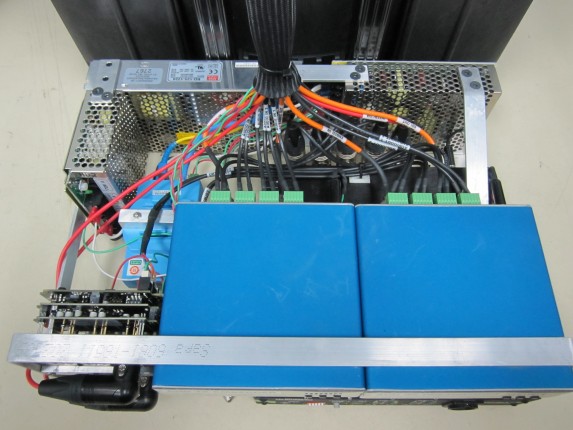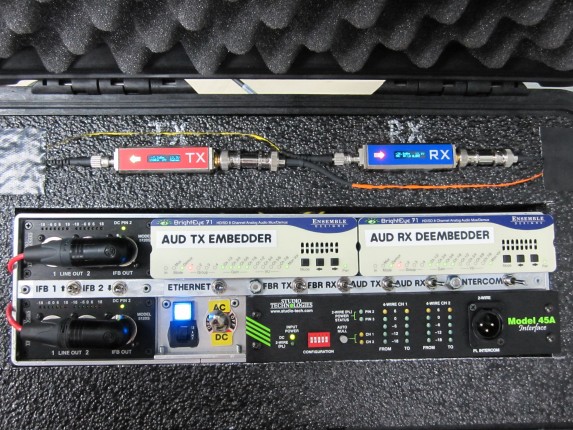 I really enjoyed the project, and we ended up with exactly what we wanted. However, the project took a significant amount to time to complete, and similar packages are starting to be commercially produced, so whether we would make any more of these is doubtful. It is hard to estimate how much money you would save by building it yourself, considering the time it takes. Before this project I think I would have optimistically considered most projects like this less expensive if built in house, but even with a tempered enthusiasm I still can't wait for the next project! Look for the Audio Over Fiber kits on our trucks HD1 and HD2.