Posted by Mike Witzel,  June 18th, 2012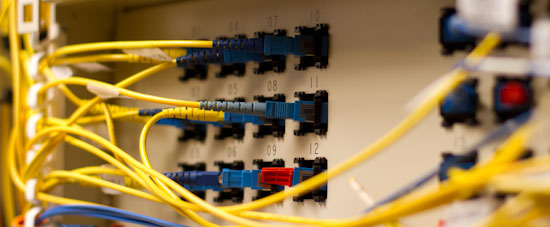 Much has changed in the broadcast industry over the 10 years I've been at Kaufman Broadcast.  Nothing has changed more in my opinion than the adoption of fiber optic technologies to transport signals.  Back in the late 90's and early 2000's fiber optics were primarily only used in the broadcast industry for transmission services.  Today you'll find them in use in virtually every aspect of the medium.
I often have people remark that fiber optics are "finicky" or difficult to work with.  I couldn't disagree more.  For decades, fiber optics have been used reliably in the telco world.  Every long distance telephone call that you've made in the last 30 years was almost certainly carried some portion of the way over fiber optics.
It's been my experience that most issues people have with fiber gear not working are related to the fiber end faces being dirty.
Here is a typical fiber end as shown under 200x magnification before cleaning.  This fiber had even been stored with protective dust caps. I once had a well respected telecommunications tech tell me "the only thing in dust caps is dust".  The area of highest interest is the bright spot in the very center, this is the core of the glass fiber – its physical measurement is 8 microns or 0.000008 meters – that's 0.000314 inches, roughly the width of a cotton fiber.  Obviously we're dealing with something that is incredibly small…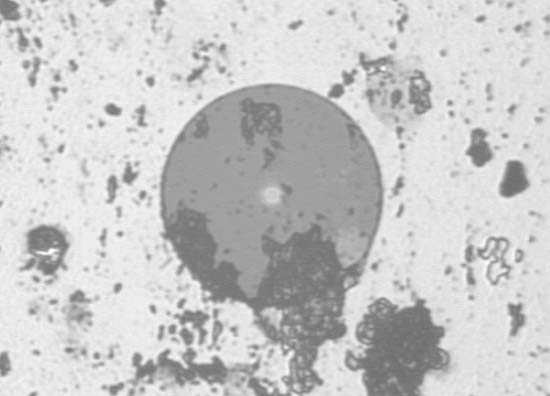 This is the same fiber after a quick dry cleaning.  The small spots you still see on the end-face are stuck on and could likely be removed with a deeper cleaning with alcohol, but because they're far outside the core area, they do not affect the performance of the fiber.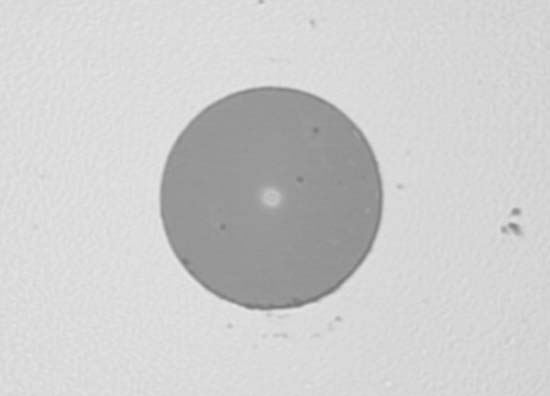 What should you take away from this? ALWAYS clean your fiber before plugging it in. For a small investment, you will save you a lot of time later troubleshooting a circuit that doesn't work.
Here at Kaufman Broadcast we are religious about making sure fibers are clean when deploying equipment.  We carry all of the necessary tools to ensure that fibers are clean and sound from any defects that may be present on the end-faces.  Our kits include a 200x microscope for end-face inspection, lint-free dry wipes for cleaning the ends, 99% isopropyl alcohol for those stubborn dirt spots, and visual fault locators for testing end to end continuity.
If you're interested in purchasing a cleaning kit like we use – please contact us. We can also provide training in how to use them.