Just like this Midwest weather, Kaufman Broadcast is fired up with the College and NFL seasons ready to KICKOFF!

NFL Pre-season football is in a full blitz. Already inked on the schedule for our uplink trucks is Cowboy Stadium in Dallas, Arrowhead Stadium in Kansas City, Mo., and historic Lambeau Field in Green Bay, Wis..  As for the Saturday college games, you'll find our two workhorses HD1 and HD2 headed to some of our favorite universities such as Oklahoma St., Missouri, Kentucky, Ohio St., Michigan, Illinois and many others in the Big 12, Big 10, and SEC conferences. Here is a list of universities within our region posted with links to their corresponding football schedules.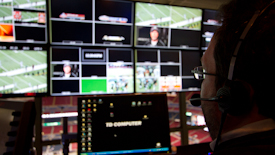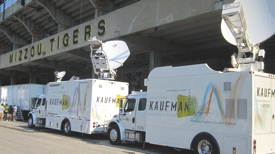 Our satellite uplink trucks are integrated with Adtec EN81 encoders. These units feature MPEG2 and MPEG4 video formatting and will pass 16 audio channels in a single ASI transmission stream. Our hybrid uplink HD2 will also be flexing its C-Band muscles for yet another full season.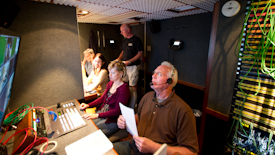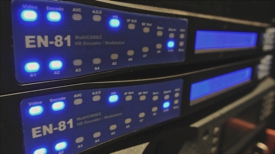 At the Edward Jones Dome in St. Louis, Kaufman engineers are preparing the stadium control room for an exciting season. While the St. Louis Rams are showing promise on the field, the scoreboard team brings Dome fans live action and replays, behind the scene looks, and entertainment throughout each Rams' home game. After the final whistle blows, you'll also find Kaufman HD cameras capturing reaction of players and coaches in the press conferences, shown live on NFL Network.