The 2012-2013 NBA and NCAA Basketball seasons are in full swing, and Kaufman Broadcast is taking center court.  We'll be playing a variety of positions this year and filling a number of roles.  Both HD-1 and HD-2 have already been busy this fall uplinking games all over the Midwest.  Many of our familiar locations such as Columbia, MO and Lawrence, KS have already been visited this season as a part of NCAA Men's basketball coverage.  In October, HD-1 traveled to Wichita, KS to cover an NBA exhibition game between the Dallas Mavericks and Oklahoma City Thunder for Fox Sports.  We also took part of ESPN's Tip-Off Marathon, transmitting the Northern Illinois at Valparaiso 8:00 am contest and the Alabama-Huntsville at Kansas State evening match up.  It's this kind of variety and excitement that makes the NBA and NCAA basketball seasons so much fun.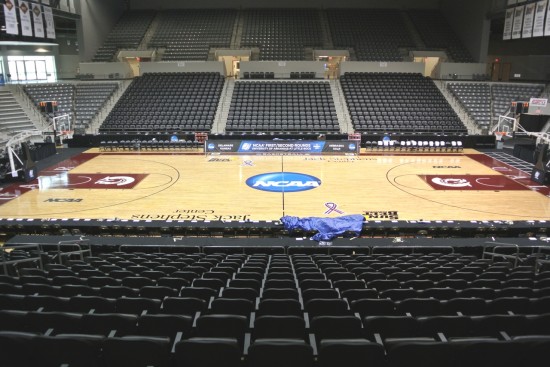 In St. Louis, we have been busy with Saint Louis University Billikens coverage.  This month we put together a four man, three camera ENG shoot for Bloomberg Television's Sportfolio program.  The show focuses on the business of sports, both professional and collegiate, with a variety of viewpoints and topics.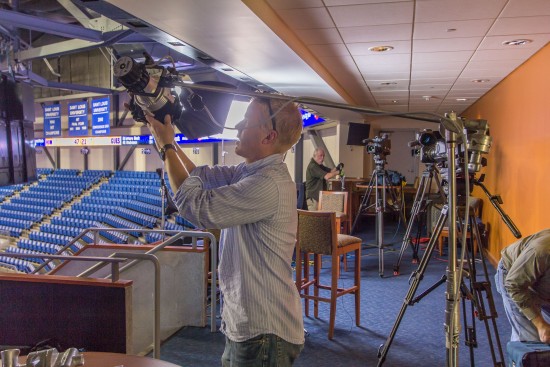 The feature mainly focused around SLU's Chaifetz Arena, and how the men's basketball program has changed since the Arena was opened.  Interview guests included principal donor Richard Chaifetz and head coach Jim Crews.  The interviews, stand-ups and B-roll from the shoot will be packaged into a feature and aired in the upcoming weeks.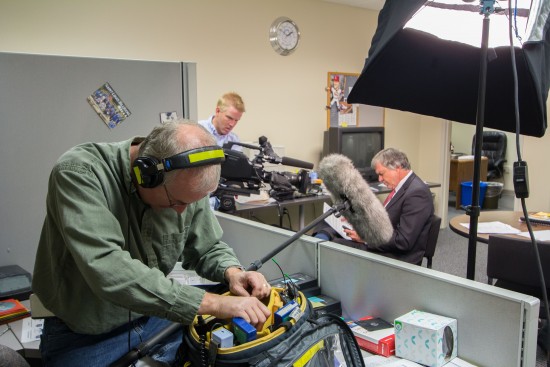 Both the NBA and NCAA seasons are off to great starts.  Kaufman Broadcast is excited to be involved in another fun season of Professional and Collegiate basketball.  If you need to book an uplink or ENG crew, contact Paul Lawless or call us at 314-533-6633.