We were in Benton, Kansas this week uplinking a Satellite Media Tour. The topic was Benton Elementary School's Learning Garden. The Garden is maintained by the students during the school year, and serves as an outdoor classroom. The idea of the Garden is to educate the students on where food comes from and how it grows. The kids grow mainly vegetables, but there are also some fruit trees. The SMT was a mix of television and radio interviews with stations all over the country in cities such as Tulsa, Okla., Charlotte N.C., Modesto, Calif., Columbus, Ohio, Casper, Wyo. and many others.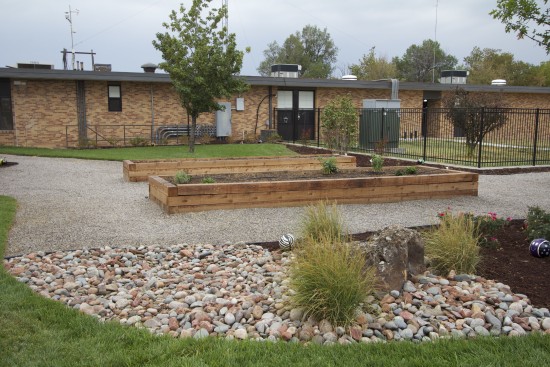 The shoot took place at Benton Elementary, in the Learning Garden itself. The television interviews were two-camera switched and also had interspersed B-roll. The second camera was used for close ups of the plants in the Garden. With all of the dry weather this summer, it was just our luck that it would rain on the day of this shoot. Our crew worked around the weather, and you'd never know it was raining had you not been there in person.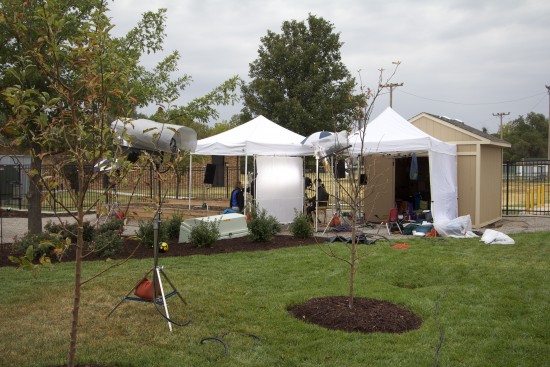 We made all of this happen with HD2, which handled the workload with ease. Chief Engineer Mike Witzel was in charge, making sure everything went according to plan. The two camera shoot was switched inside HD2 and looked great. After the live interviews, our crew stayed and shot stand-ups with the talent along with some additional B-roll.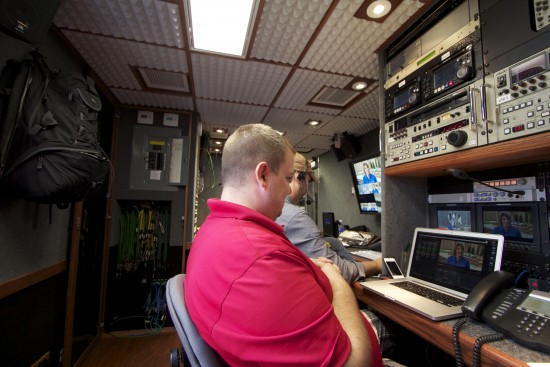 Projects like these are where we get a chance to pool all of our resources together. From start to finish, this shoot was a collaborative effort for us. And not to mention that it gives HD2 a chance to show off its' real muscle.