Posted by Brad Wood,  November 8, 2012
When you work in the broadcast industry, you can't help but be aware of all that happens in major league sports.  Last year we had the NBA lockout, which eventually got resolved and the season eventually happened.  This year we have the NHL lockout, which so far has not been well received whatsoever by the fans and members of the media.  It seems like every day the NHL and players are digging themselves into a deeper hole than the day before.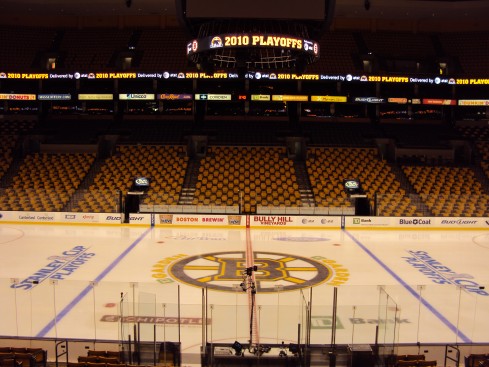 In the past three years, much of my time has been spent providing HD transmission services all across the country.  My first six months with Kaufman were capped by a month long stint on the East Coast, covering NHL playoffs for Versus, (now NBC Sports Network).  Last year during the NBA lockout, the NHL served as a placeholder for us while the players and owners figured out a way to continue playing basketball.  This year, will the NBA take the place of the NHL?  What about the fans, will they develop a new found appreciation for another sport, something to fill the void of their beloved National Hockey League?
I was fortunate enough to attend a Blues game last season during their playoff run.  I can't recall the Scottrade Center being louder or having more fun there in a long time.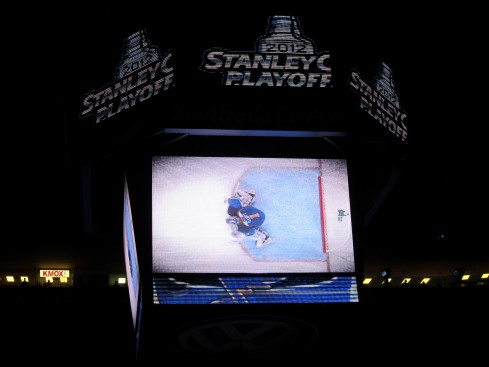 I came across an interesting article on the subject, from a different viewpoint, put together by the Sports Video Group.  The article focuses on how the lockout is hurting mobile television companies, with some insightful quotes from the people who work in the industry.  As the lockout continues, everyone in our industry is affected, from the regional television stations, to the mobile unit companies, and of course to the freelancers who depend on those NHL games for a paycheck.  And let's not forget the vendors, security guards and everyday staff at the venues who are missing the work as well.  Ending the lockout now would be a positive thing for many, many people.