When I first joined the Kaufman Broadcast team my role within the company was that of primary HD Encoding technician. This meant traveling all over the country to provide HD transmission support for regionally and nationally televised sporting events. The bulk of these events were NHL and NBA games, however, there were also a handful of MLB games and even a sprinkle of NFL preseason. I especially enjoyed the MLB games; from Citi Field in New York to historic Fenway Park in Boston, each stadium was a blast to work in for this first timer.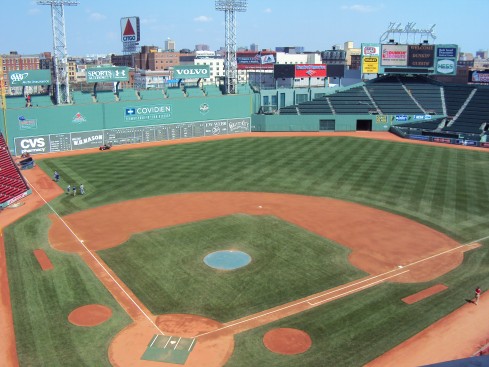 I had never been to many of the cities that I was traveling to, and most would have never been on my personal radar. I found that places I expected to be fun, were just that, for example New York City and Washington D.C.  I also found myself surprised by how much I enjoyed other cities, such as Pittsburgh and Cleveland.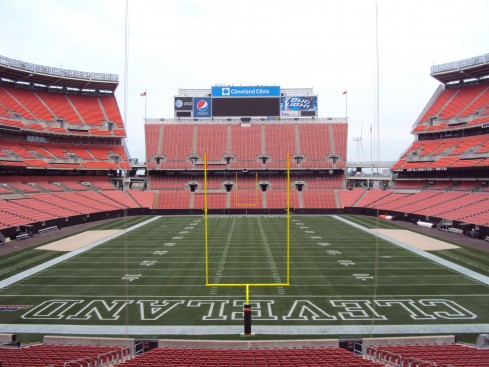 One of my favorite events to cover was Professional Bull Riding at Madison Square Garden. It certainly was surreal watching the bulls loading in through the TV compound on 33rd street in Manhattan! (Not to mention the sheep for the Mutton Bustin' event).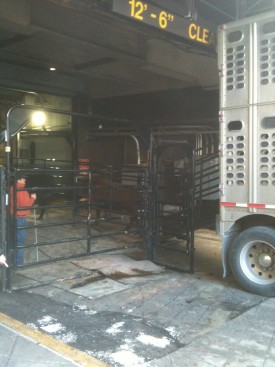 In 2010, while covering the NHL Playoffs for the Versus Network, I was fortunate to have worked the final game at Pittsburgh's Mellon Arena. The IO panel was so old and so full of cable that I'm still surprised we managed to stay on the air! (You can read fellow engineer Mike Sanford's thoughts on Mellon Arena here).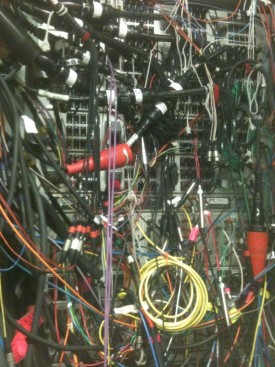 This month will bring on new adventures as I will be hitting the road again for MLS soccer. I'm looking forward to seeing some new venues, and maybe I'll even gain an appreciation for soccer…