Every March, as basketball season winds down, we turn our focus to baseball. However, before things get crazy, the Kaufman crew takes part in an annual ritual; The Dogtown St. Patrick's Day Parade!
Our 2013 baseball season begins with Spring Training. FSN Midwest has teamed up with Kaufman Broadcast to bring baseball's greatest fans a record 10 Spring Training games from Roger Dean Stadium in Jupiter, Fla..  HD2 will also handle grapefruit league games for ESPN.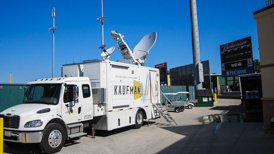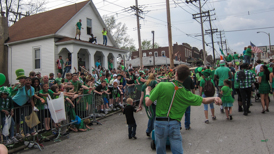 Meanwhile, back at Busch Stadium in St. Louis, the Kaufman engineering staff is prepping for the 2013 regular season. Scoreboard projects during the winter have included upgrades to graphics, replay servers, robotic cameras, and audio.
Opening Day 2013 is April 8th….less than a month way!