Posted by Bill Kaufman, September 11, 2012
Another Labor Day has passed, and it's time to start over again. Growing up, Labor Day marked the end of summer. Public school started the next day, and that meant a chance to push reset. A clean slate; new teacher; mostly familiar faces and perhaps a few new ones. It's been pretty much that way during my career, too. Corporate work slows down during the summer, and jobs start coming back in right after Labor Day.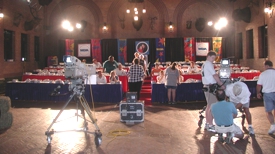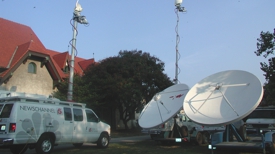 The one exception every year was The Jerry Lewis MDA Telethon. For 30 years, the Labor Day telethon was an anticipated work day, until this year. 2012 marked the quiet passing of the MDA Telethon. After a 45 year run, it gave way to changing forms of fund raising and television viewing habits. Being a TV kid (I think they call it a geek now), I watched the telethon every Labor Day weekend, primarily in the middle of the night when the B-level acts were performing. It was LIVE TV! After going into business in 1982, our first satellite downlink was the telethon at KOMU in Columbia, Mo. We purchased more trailers, and for the first few years, linked TV stations in Columbia, Cape Girardeau and St. Louis. As TV stations purchased they're own satellite dishes, only St. Louis/KSDK remained. The local telethon on KSDK was always a remote: Frontenac Hilton, then Crestwood Plaza, Chesterfield Mall, and finally Grant's Farm.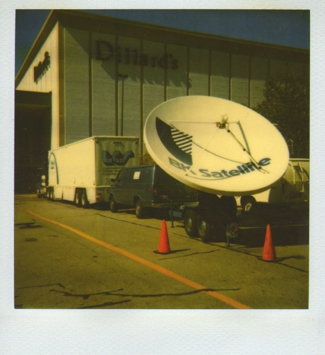 This year, the telethon was replaced by a three-hour taped entertainment special and I spent the holiday weekend in New Hampshire with my family. I played games, hiked and went boating. It was nice to relax, and be "off" for a holiday weekend.
MDA is surviving without Jerry Lewis and I guess they'll be OK without me, too. I think I'll go get a head start on booking my travel plans for Labor Day 2013!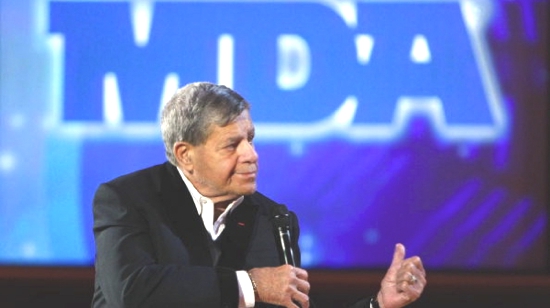 To send a donation and continue to support the Muscular Dystrophy Association, please follow the donation link here.