Tag Archives: Jim Talent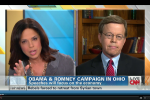 Senator Jim Talent appeared on CNN's 'The Starting Point' this morning. Live from our St. Louis based studio.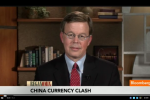 Former Missouri Senator Jim Talent was in our St. Louis studio last week.  He was a guest on Bloomberg Television's "Street Smart," and the topic was the Chinese economy.  Talent is now an economic adviser to Mitt Romney.