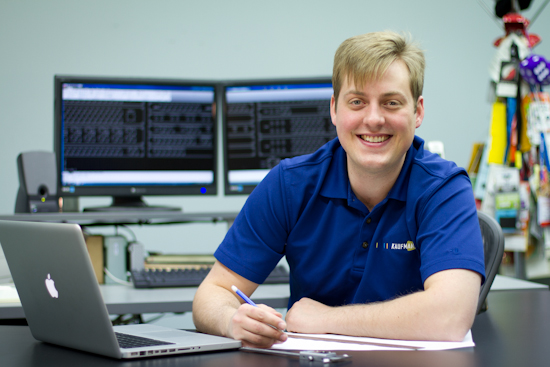 Niels joined Kaufman Broadcast in 2008, a few months after completing his BA in Mechanical Engineering from Northwestern University.
Niels is our innovator and problem solver.  His background in mechanical engineering gives him a unique perspective, which is shown in the custom design work he does for our clients (check out his custom camera mount for the St. Louis Cardinals).  Niels works closely with our Chief Engineer, Mike Witzel.  Together, the two designed and wired our newest Production Uplink truck.
In his free time Niels enjoys building and programming computers as well as pursuing ideas for new designs and systems.  He prides himself on using as many salvaged and recycled parts as possible in his projects.  He also has a keen interest in robotics and space exploration and keeps up to date on the latest innovations in aerospace engineering.
---
niels.black@kaufmanbroadcast.com
Office: (314)533-6633 ext.202
Cell: (314)605-0787