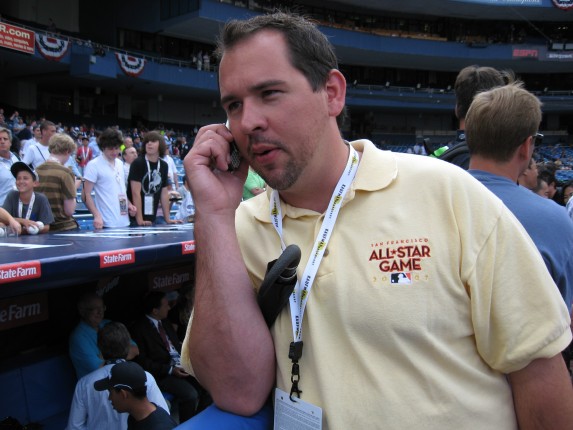 The phone is always ringing off the hook for Paul "Kaufman" Lawless.  As our Production Manager, Paul brings order to the chaotic world of live television.  Paul coordinates all of our on-site productions, while also serving as our HR department, supervising our full time and temp staff (even Bill and Peggy)!  He also holds the honorary title of "best schmoozer" (bestowed upon him by Peggy Kaufman).
While he excels in production management, it's the relationships with clients, vendors and employees that keeps him going.  Paul goes out of his way to connect with the people he works with and is always trying to find ways to help customers and fellow employees reach their goals.  In Paul's eyes, helping people or organizations grow is the real measure of his success.
Paul's greatest passion is his family and he spends as much time as possible with his wife and young son.  They are all huge Oklahoma State football fans and often spend their weekends watching and celebrating (or lamenting over) the latest game.  Paul also brews beer and is involved in the St. Louis Irish community, annually marching in the St. Patrick's Day Parade in Dogtown.
---
paul.lawless@kaufmanbroadcast.com
Office: (314)533-6633 ext.151
Cell: (314)313-4372