Tag Archives: Carnival Cruise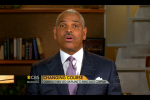 Carnival Cruise's New CEO, Arnold Donald, joined CBS 'This Morning' live from our St. Louis based studio.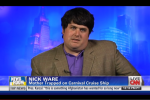 CNN Newsroom has been covering the Carnival Cruise ship story extensively.  Their coverage brought them to our Kansas City studio to speak with Nick Ware, whose mother was a passenger trapped on the cruise ship.  Ware reports on the situation aboard the ship as relayed by his mother.
Comments Off

on Kansas City Studio links CNN with Nick Ware, son of Carnival Cruise passenger
Continue Reading →